MagPul Grip AK+ Original Equipment Black MAG537-BLK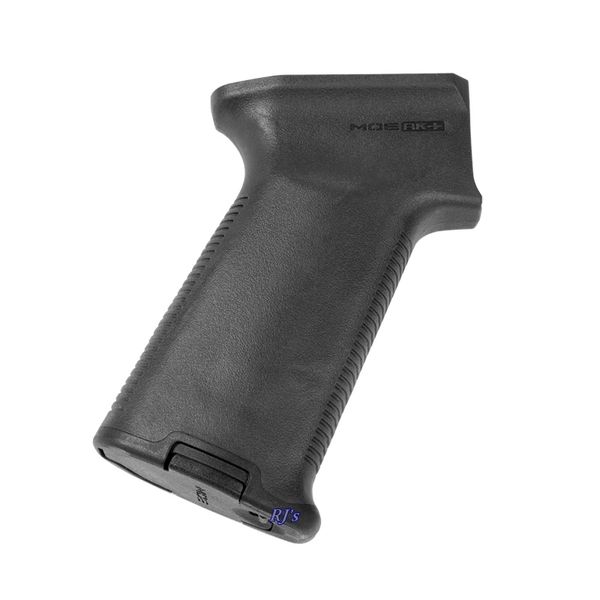 MagPul Grip AK+ Original Equipment Black MAG537-BLK
MagPul Grip AK+ OE Black       MAG537-BLK
The 537+ Grip combines reinforced polymer body construction with comfortable, wrap-around rubber overmolding for maximum control in adverse environments.
A drop-in upgrade for pistol grips, this Grip is designed to improve ergonomics and control, and borrows the rubber overmolded surface of the popular K2+ grip to ensure a positive and comfortable hold on the weapon. Compatible with Magpul Grip Cores for storage customization.
Made in U.S.A. Grip counts as one US compliance part for 922(r).
FEATURES
- Drop-in upgrade for original pistol grips
- Fits both milled and stamped receivers, including those with grip reinforcement plate
- One-piece reinforced polymer construction with wrap-around rubber overmolding
- Hard-polymer bottom edge to reduce equipment snags or grip damage
- Includes a basic grip cap, but accepts optional Storage Cores for customized gear stowage