Magpul AFG2 Foregrip PLUS M-LOK Adapter Rail MAG414, MAG594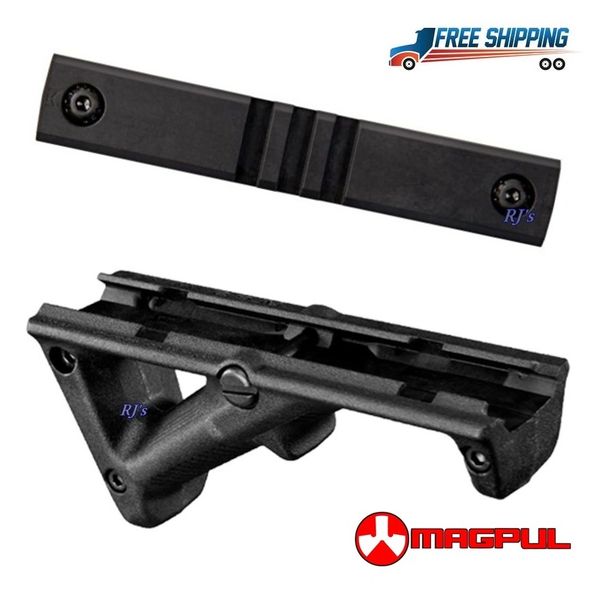 Magpul AFG2 Foregrip PLUS M-LOK Adapter Rail MAG414, MAG594
Magpul AFG2 Foregrip PLUS Magpul M-LOK Adapter  #MAG414-BLK, #MAG594-BLK

The AFG-2 is a slim line design that is shorter in overall length and width compared to the original AFG. Smaller size allows for mounting on a wider variety of railed hand guards and better compatibility with rail covers and accessory mounts. Compatible with most any M1913 Picatinny-railed hand guard, the Magpul AFG-2 (Angled Fore Grip) takes into account natural body mechanics and provides a comfortable and stable user interface that reduces fatigue and allows for more precise weapon control.
The Magpul AFG-2 M-LOK Adapter Rail is a polymer M-LOK accessory rail that is optimized for the attachment of the Magpul AFG-2 to all M-LOK compatible hand guards and forends. Molded of the same high quality material as other Magpul Polymer Rails, the AFG-2 M-LOK Adapter Rail has the same footprint as the AFG-2 and lower profile than a standard Picatinny rail to ensure a seamless transition between the different components.

All hardware necessary for attachment directly to M-LOK slots on compatible aluminum or polymer hand guards and forends in included.

3 Slots, max overall length of 4.7".
Made in U.S.A.