Blazer 9mm Luger 115gr. FMJ 50rds.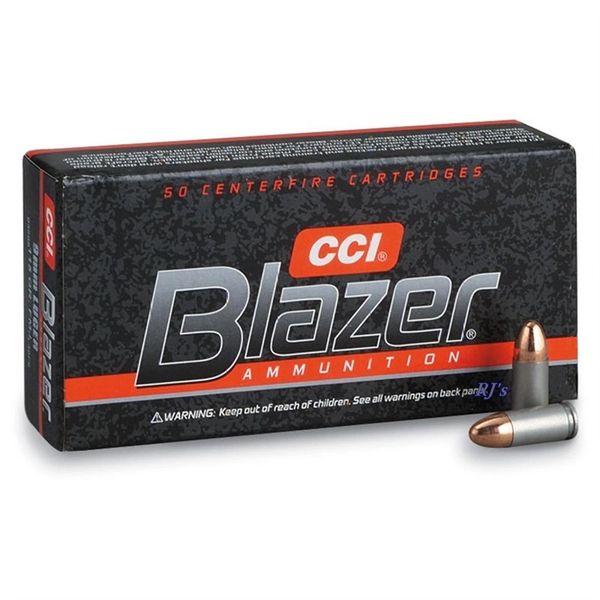 Blazer 9mm Luger 115gr. FMJ 50rds.
CCI Blazer 9mm Luger 115gr. FMJ
Blazer Ammunition combines a non-reloadable aluminum case with high value and high performance. It is the perfect practice and training ammunition. This ammunition is new production and non-corrosive.  This a great ammo if your not interested in policing your brass for reloading!

We do not ship ammunition or sell it on our website at this time, this listing is only on here to let you know we carry it locally.  If you are interested in purchasing email us at Rex@RJsOutdoors.com
This is sold per Box of 50rds for $11.29.

They have perfected the economical cartridge case and pass the savings to you. Non-reloadable
cases are aircraft grade aluminum
that's heat treated for maximum strength. Add to that famous Speer bullets and reliable CCI Primers and you have economy, accuracy, and performance.
Technical Information
Caliber: 9mm Luger
Bullet Weight: 115 Grain
Bullet Style: Full Metal Jacket
Case Type: Aluminum

Ballistics Information:

Muzzle Velocity: 1145 fps
Muzzle Energy: 335 ft. lbs.