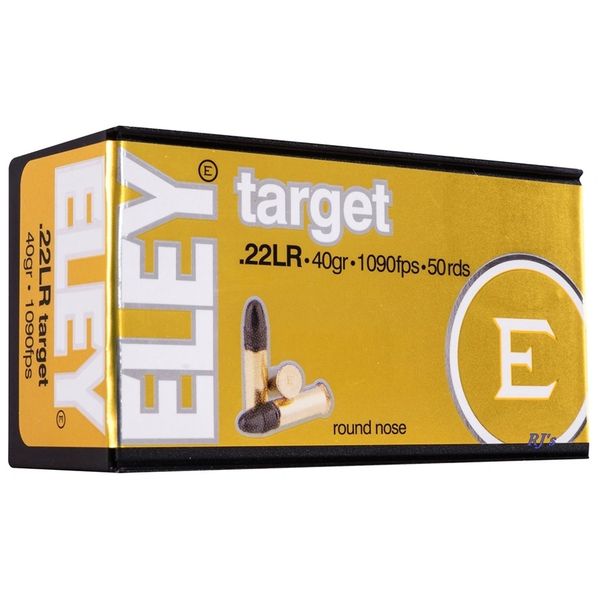 Eley Target 22LR
Eley Target 22LR 40gr.

Eley Target is a high quality general purpose rifle cartridge that's the first step to precision performance at ranges up to 50 meters.
We do not ship ammunition or sell it on our website at this time, this listing is only on here to let you know we carry it locally. If you are interested in purchasing email us at Rex@RJsOutdoors.com or calling 814.931.9960

This is sold either per Box of 50rds for $5.79 each, or a Brick (10) boxes for $55.99.

Technical Information
Caliber: 22 Long Rifle
Bullet Weight: 40 Grains
Bullet Style: Lead Round Nose
Ballistics Information:
Muzzle Velocity: 1085 fps
Velocity Rating: Subsonic / Standard Velocity
Muzzle Energy: 105 ft. lbs.