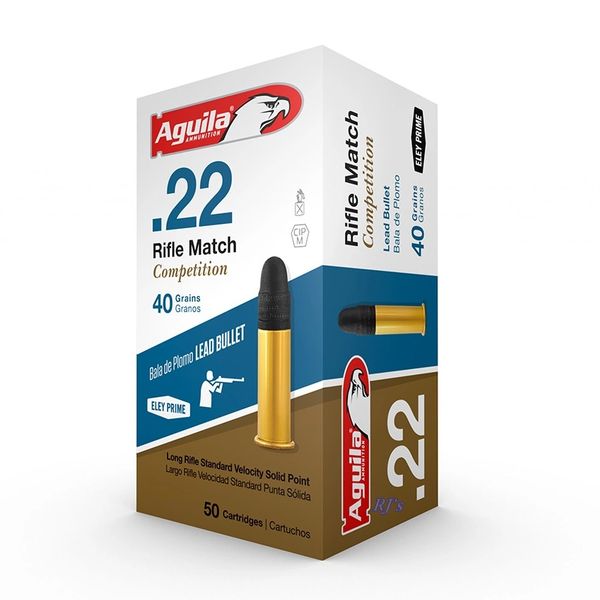 Match Aguila 22LR Rifle
Aguila Match 22LR   40gr.

Aguila Match Rifle ammunition is a standard velocity load that is Eley primed and delievers Match grade performance at an affordable price. This ammunition is new-production and non-corrosive.

We do not ship ammunition or sell it on our website at this time, this listing is only on here to let you know we carry it locally.  If you are interested in purchasing email us at Rex@RJsOutdoors.com or call 814.931.9960

This is sold either per Box of 50rds for $4.39 each, or a Brick (10) boxes for $43.75
Aguilas rimfire ammunition uses ELEY technology, the same used by Olympic shooting teams, and clean combustible powders to offer maximum output at controlled pressures.

Technical Information
Caliber: 22 Long Rifle
Bullet Weight: 40 Grains
Bullet Style: Lead Round Nose

Ballistics Information:

Muzzle Velocity: 1080 fps
Velocity Rating: Subsonic
Muzzle Energy: 100 ft. lbs.